New Workshop, Prints & Unveiling!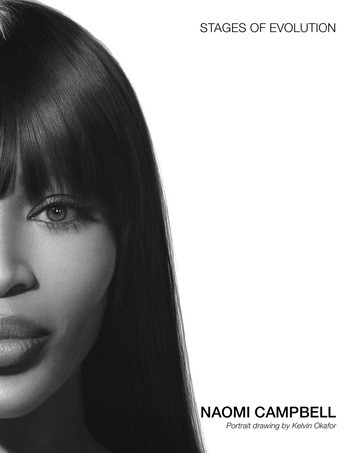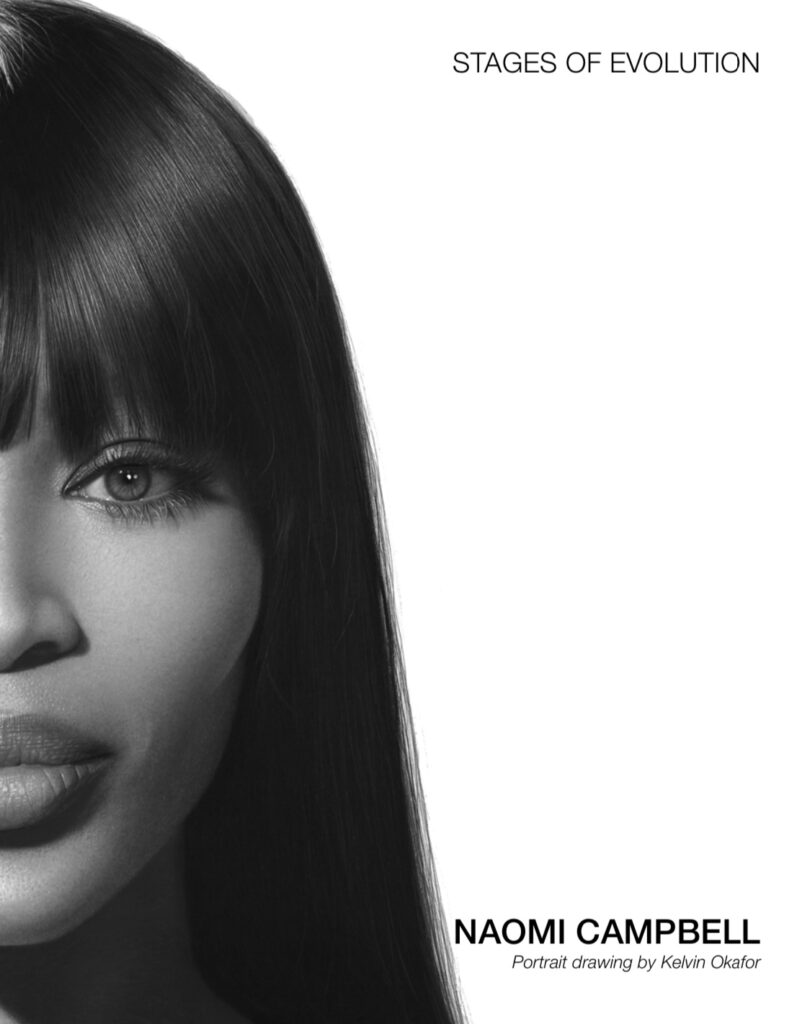 I'm very excited to announce the release of my new booklet documenting the Stages of Evolution from my original drawing of Naomi Campbell!
Naomi Campbell
Limited Edition Prints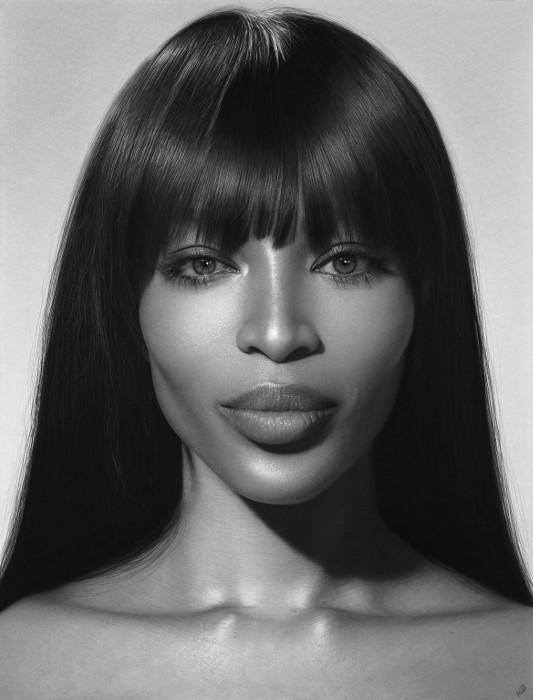 Accompanying the release of my Naomi Campbell booklet, limited edition prints of the original drawing is now available!
There will be an exclusive edition of 10 hand-signed Gicléeprints which will come with a signed certificate of authenticity. Print size details:
Image Size – 54.4 x 48cm (21.4 x 18.9in)
Paper Size – 68 x 54cm (26.7 x 21.3in)
Click here or the image above to purchase.
Contact: [email protected] for more details.
March Workshop 2020!
I am delighted to inform you all of my next workshop in London which will take place on Saturday March 14th at the De Vere West One. It will be a 5 hour intensive day workshop where I will be demonstrating and then giving you the opportunity to practice the following:
Drawing Eyes (shape and achieving colour with pencil)
Drawing Hair (colour, type and textures)
Drawing Skin (tones and textures)
Your investment for the full day workshop is £350. It will include lunch, unlimited tea and coffee, and materials provided in the workshop.
You can register by clicking this link: https://www.paypal.com/cgi-bin/webscr?cmd=_s-xclick&hosted_button_id=BHA45WMSR5KBL

If you have any questions about the workshop, please reply to this email and we will provide further details.
New Portrait Unveiling!
Over 250 hours spent completing a drawing of a lady known to the masses as a fashion model and also as someone who has the skin condition, Vitiligo. Her name is Winnie Harlow and my portrait of her will be revealed very soon! Stay tuned on my social media accounts:
As always, I thank you abundantly for your support.May your 2020 be filled with happiness, peace and love.
Much love!
4th Floor, Silverstream House, 45 Fitzroy Street, Fitzrovia, London, W1T 6EB
No credit checks required • Financing you based on trust and your commitment in learning • Instant Decision
Applies only to the full portrait course and bespoke mentoring.
© All Rights Reserved Kelvin Okafor Art UK LTD 2020.
Company Registration No. 08440169