If you are inspired by Kelvin's astonishing portraits, you can discover the secrets behind them and learn how to create your own hyper-realistic pencil drawings.
Kelvin delivers 30 hours of intensive tutorials through six online modules – you can invest in individual modules or in the entire set of virtual materials.
Each module takes you on a journey to learn the techniques that Kelvin has developed and perfected over the years.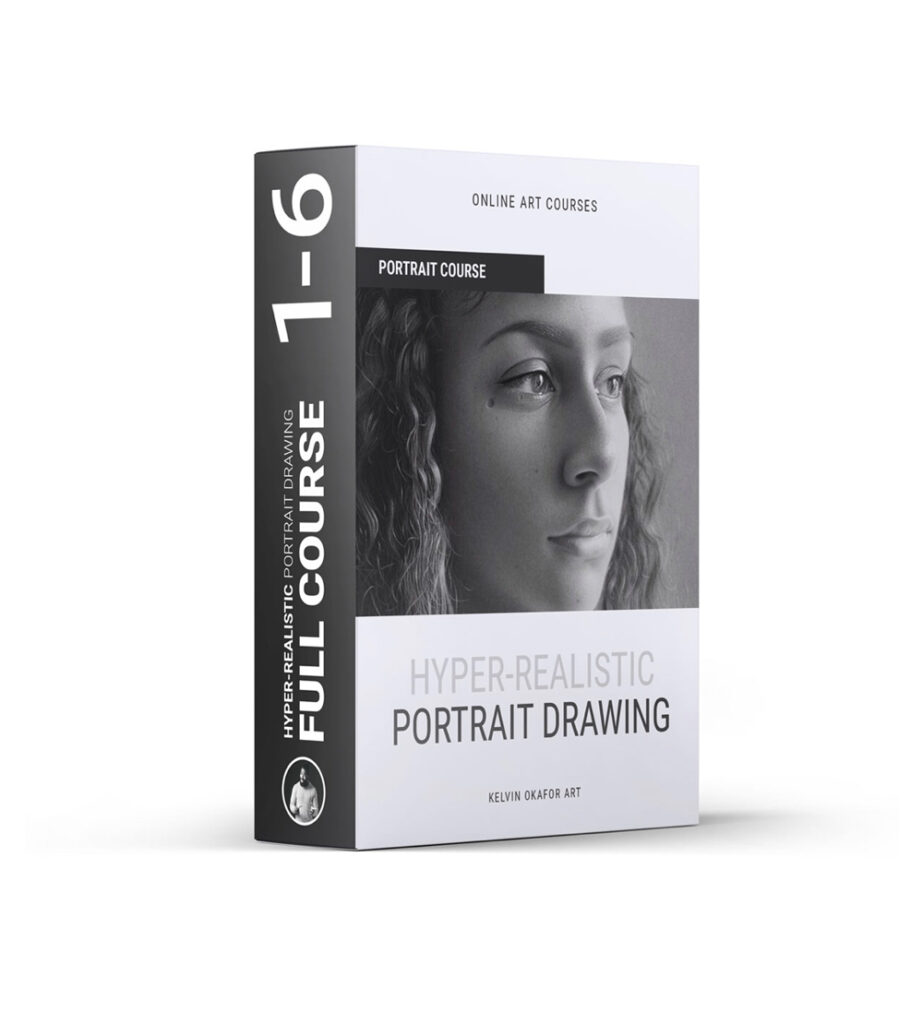 Buy the full course for ONLY £1250
(Saving 20%)
Our course will teach you how to draw using methods including:
Perspective
Shapes and shadows
Use of pencil, charcoal and chalk
Each module covers a specific area of the head:
Eye
Lip
Nose
Hair
Ear
Neck and shoulder
The course is delivered purely through virtual online materials, so you can learn at your own pace.
Don't take our word for it, here is what our students have to say...
We value your feedback. Why don't you complete the course and leave a video testimonial.
"This is an excellent starting point for artists who want to take their drawings to the next level."
Price £1250
Modules 1 - 6: Full Portrait Study

Price £260
Module 1: Eye Study


Price £260
Module 2: Lip Study


Price £260
Module 3: Nose Study


Price £260
Module 4: Hair Study


Price £260
Module 5: Ear Study


Price £260
Module 6: Neck & Shoulder Study