Kelvin Okafor School Visit
THE FOUNDATION FOR LEARNING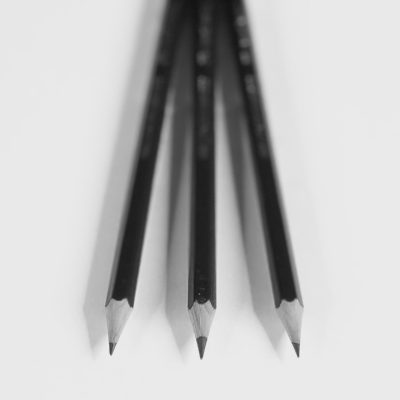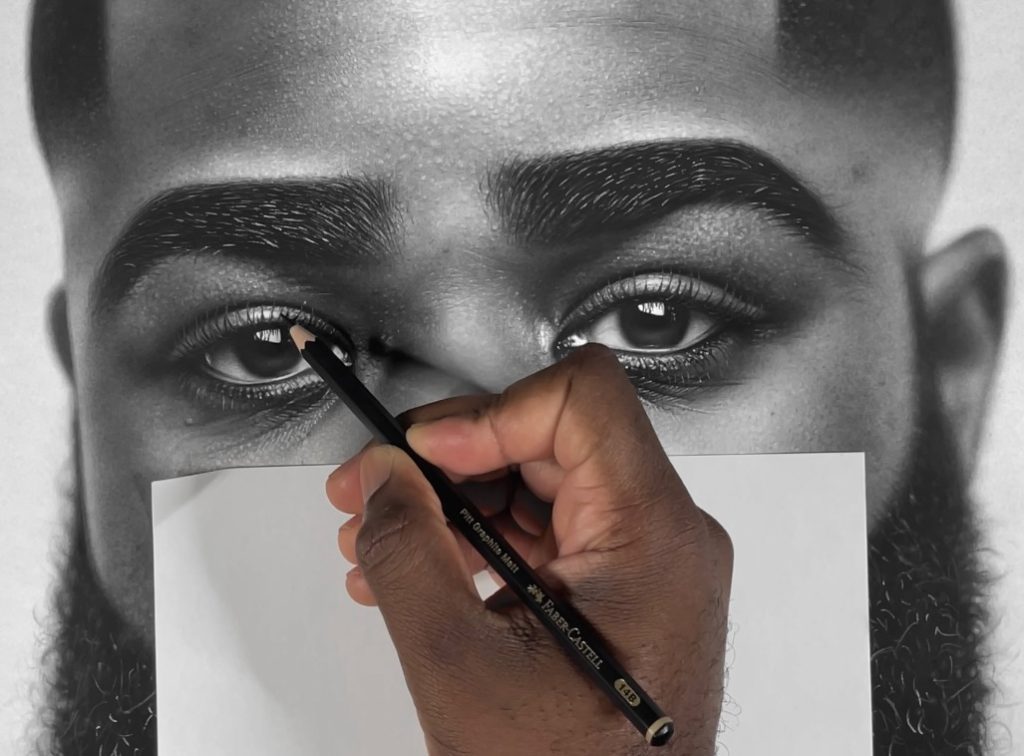 "Growing up as a child I had no idea that one could make a living as an artist.
There were no artists who came to visit my peers and I in school that could share a story outlining their journey towards becoming an artist. There were also no artists within my family and friendship groups that I could relate to or draw inspiration from.
Being that I have fortunately found myself in a position where I have become an artist in the eyes of society, I feel obligated to share my journey with others. With hopes of planting a seed of courage in the heart of a young creative to hopefully inspire one to pursue their love for art".
Please note all prices are excluding VAT.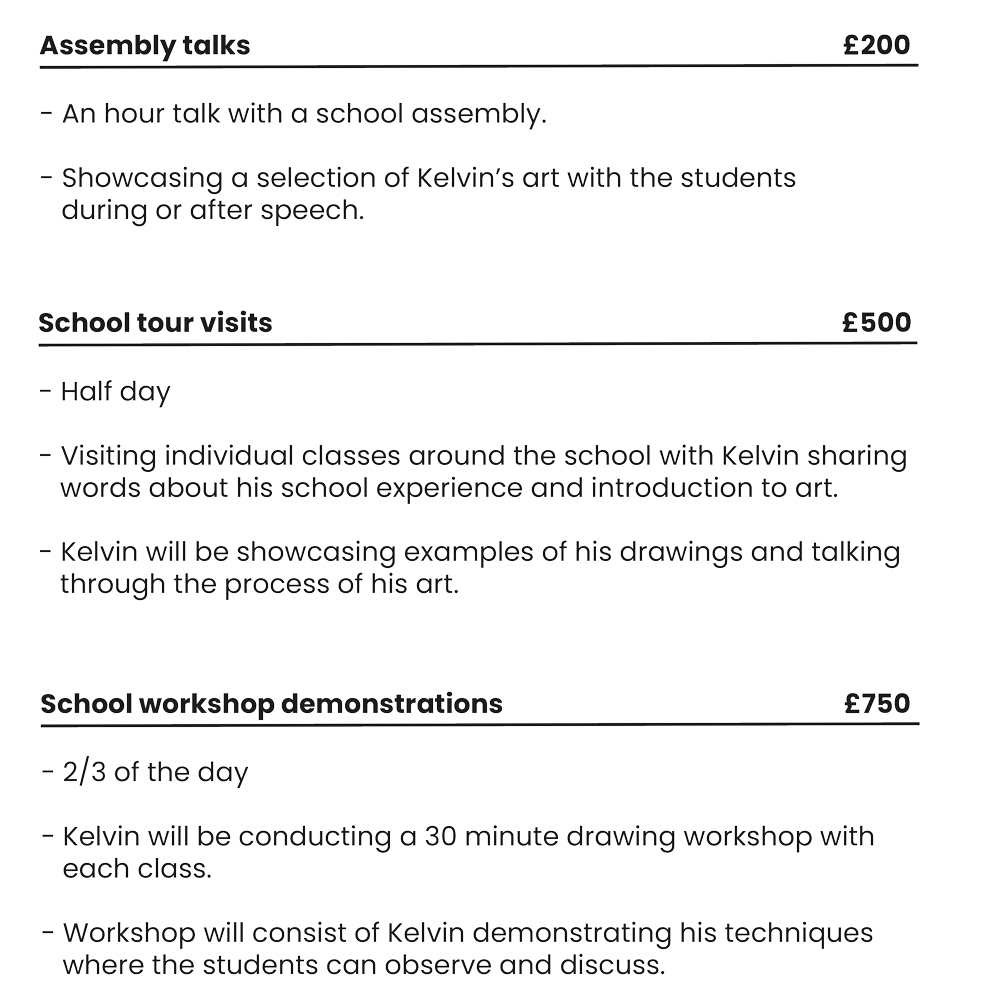 Kelvin Okafor School Visit
If you are interested in booking Kelvin Okafor for a school visit, please complete the contact form below and will be in touch.