I'm honoured to be exhibiting alongside a roster of phenomenal artists in the Albemarle Gallery. Some of whom I draw great inspiration from.I will have my latest drawing "Mia's Interlude" on display.
Continue Reading
Mia's InterludeGraphite, charcoal & black coloured pencil on Lambeth Drawing Cartridge Paper – 2.5 x 22.5 inches
Continue Reading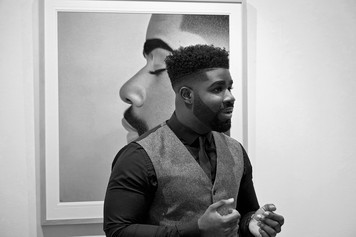 From the very core of my heart, I want thank you all for following my journey over the past year as I built on my latest collection "Interludes". I understood that some of you may have been a little perplexed as to why I was drawing portraits of people with their eyes closed.
Continue Reading
4th Floor, Silverstream House, 45 Fitzroy Street, Fitzrovia, London, W1T 6EB
No credit checks required • Financing you based on trust and your commitment in learning • Instant Decision
Applies only to the full portrait course and bespoke mentoring.
© All Rights Reserved Kelvin Okafor Art UK LTD 2020.
Company Registration No. 08440169