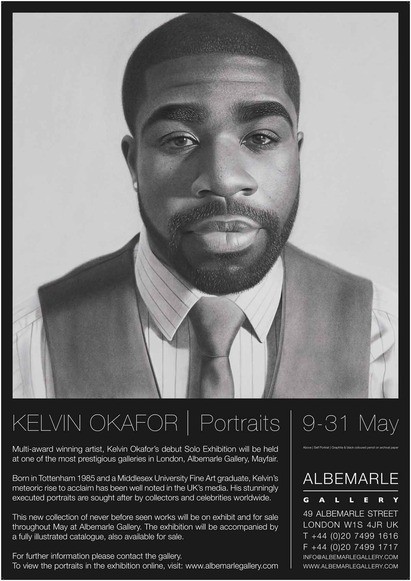 Wow, it's been too long and 2014 has been insanely busy with preparations for my upcoming exhibition, I can't believe it's less than 7 weeks away! 
Continue Reading
Drawn on a scale of 100 x 70cm (39 x 28in) on Lambeth Drawing Cartridge Paper 170gsm. Medium: Graphite, charcoal, black colour pencil and a Tombow Mono Fine Elastomer Eraser.
Continue Reading
4th Floor, Silverstream House, 45 Fitzroy Street, Fitzrovia, London, W1T 6EB
No credit checks required • Financing you based on trust and your commitment in learning • Instant Decision
Applies only to the full portrait course and bespoke mentoring.
© All Rights Reserved Kelvin Okafor Art UK LTD 2020.
Company Registration No. 08440169